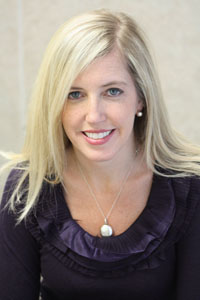 Dr. Williams graduated from the University of Virginia with a B.A. in Biology in 1993. She then graduated Cum Laude from the Medical College of Virginia School of Dentistry in 1998. She has been practicing dentistry in the Northern Virginia area for 23 years.
Dr. Williams grew up around dentistry in Southwest Virginia and has always felt at home in a dental office. For that reason, she personally strives to help all patients feel at ease in the dental chair.
Dr. Williams is a member of the American Dental Association, the Virginia Dental Association, the Northern Virginia Dental Society, and the NOVA Academy of Dentists Study Club. Also, she has been named as a Top Dentist in the Northern Virginia magazine in 2006, Top Dentist in Virginia Living magazine in 2013, Top Dentist in Washington Consumer's Checkbook in 2015,Top Dentist in Northern Virginia magazine, Top Doctors, and Virginia Living magazine in 2017, Top Dentist in 2018, Washingtonian Top Dentist in 2019, Top Dentist in 2020 in Virginia magazine,Washingtonian Top Dentist in 2021, and Best of Arlington Magazine 2022 Top Vote Getter . She currently resides in Arlington with her husband, two children, dog, and two cats. She spends her free time with her family,loves the outdoors, and going to sporting events.
---
801 N. Quincy Street Suite 110
Arlington, VA 22203
(703) 778-7610